Helping Fans Access All Of Your Content
As a content creator, one of the biggest challenges is getting your creations noticed, and keeping new fans. Some may discover a video of yours through YouTube recommendations, or see a retweeted tweet of yours, and never engage with your content on other platforms.
Creators.Direct provides a straightforward way to publish apps with all of your content, news, and events, whilst also automatically keeping fans updated.
Fully integrated content sources include: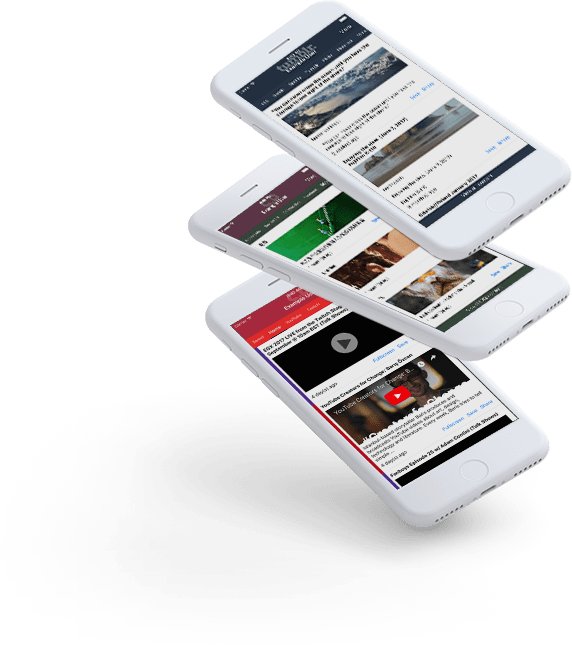 Features
Both apps match the platform's design guidelines, run on phones & tablets, and can be customised 24/7 at the click of a button. They will reliably keep fans updated with all of your content, regardless of where you post it.
You will have full control over your app's name, content sources, colours, store listing, and more!
Deeply Integrated

Deep integration with 16+ websites and partial integrations with hundreds more means all your content is in one place

Native Design

Both Android and iOS apps are built natively, and fit perfectly with existing design standards on each platform

Custom Notifications

Notifications are sent for new content, and can also be sent out manually to keep in touch with fans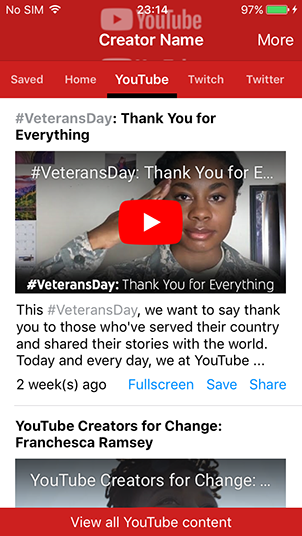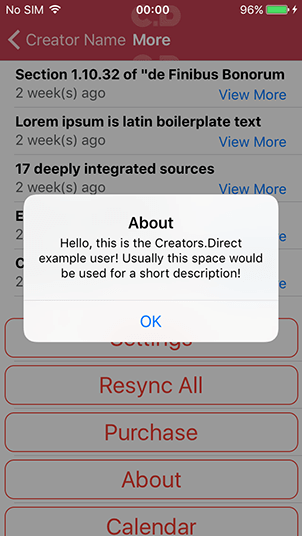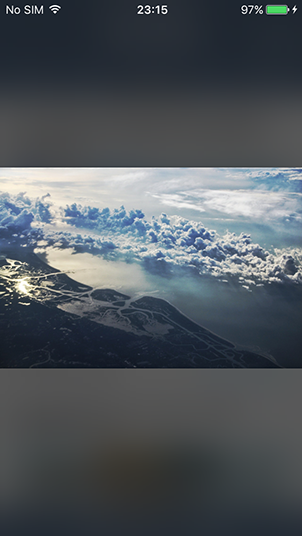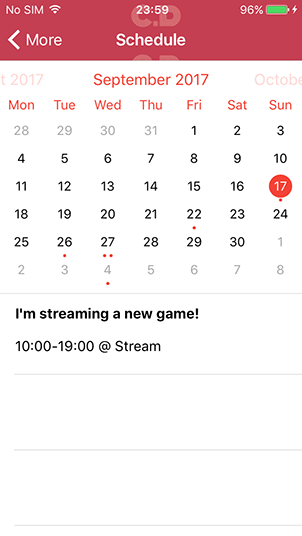 Fully Customizable

All header images, source names, and colours can be modified, ensuring the app fits your existing brand seamlessly

Rich Content

Fans can watch your videos in fullscreen and view your full-size images without leaving the app

Events, Links, News, More

Add scheduled events, links to other sites, news announcements, accept payments, and more!
Steps
There are 4 simple steps to having dedicated apps full of your content in the app stores, all of which are straightforward and require no technical knowledge.
After your apps are published, they can be customised 24/7 using the Creator Portal.
Creator Portal
The Creator Portal provides an easy-to-use way to manage all aspects of your apps at any time.
Any changes made are synced to all fans within a few minutes, and changes can be made on desktop or mobile.
Choose Your Plan
Different creators have different requirements, choose the plan that suits you!
Whilst signing up is free and preparing your app is free, a plan is required to release your apps to the app stores and enable functionality.
Basic
For new creators
Unlimited content & fans
Notify fans on new content (within 15 min)
Custom app branding
App management portal
3 content sources
3 custom links
Advanced
For growing creators
Popular!
Unlimited content & fans
Notify fans on new content (within 10 min)
Custom app branding
App management portal
6 content sources
6 custom links
Add calendar events
Add news items
Overload
For established creators
Unlimited content & fans
Notify fans on new content (within 5 min)
Custom app branding
App management portal
Unlimited content sources
Unlimited custom links
Unlimited earning tiers
(with Streamlabs / Streamtip integration)
Add calendar events
Add news items
Send custom notifications
Commission additional features